Have a berry, berry, berry Christmas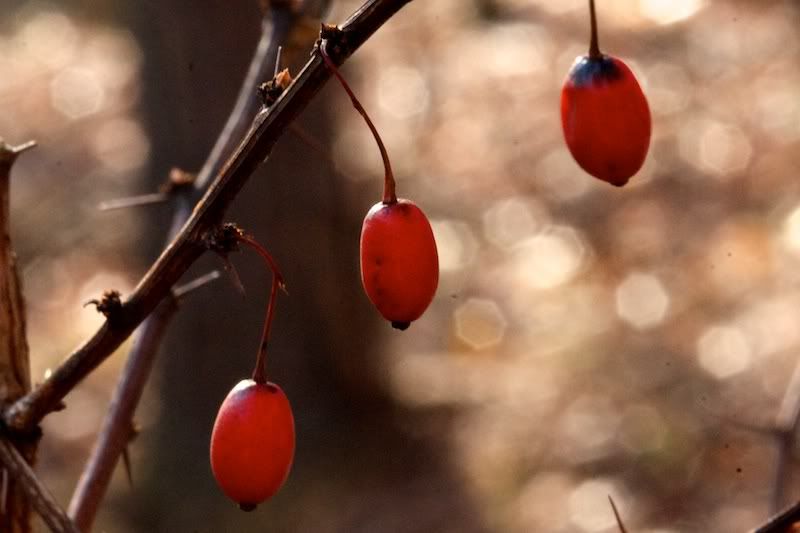 click for larger
Maniac Magee
by Jerry Spinelli
(Excerpt from Chapter 31)
Snow had fallen several days before. In much of the town it had been plowed, shoveled, and slushed away; but in the park -- along the creek, the woods, the playing fields, the playground -- it still lay undisturbed, save for the tracks of rabbits and squirrels. Beyond the tall pines, stars glittered like snowflakes reluctant to fall.
They visited their tree. They stood silently, just to be near it, letting the magic of it drift over them. In the pine-patched moonlight, the Queen Anne's goblets looked for all the world like filigreed silver.
They walked the creek woods all the way to the zoo, meandering wordlessly throughout the snowy enchantment. As if by design, they both stopped at the same spot, above the half-submerged, rooty clump of a fallen tree. Somewhere under there, they knew, was the den of a family of muskrats. The old man laid a pine branch at the doorway. Maniac whispered: "Merry Christmas."