Color is Still Hanging on (and a pair of poems)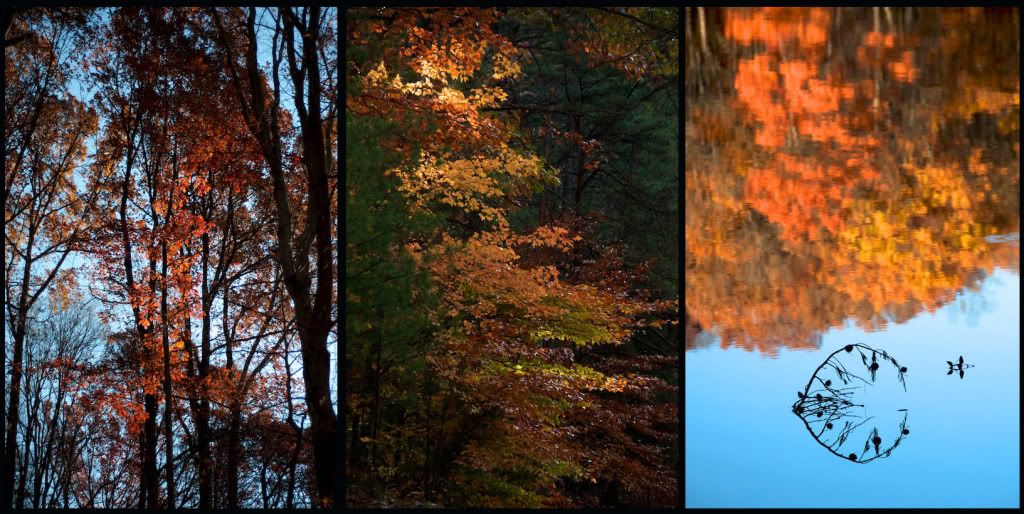 click for larger
Fall
By Jack Prelutsky
The leaves are yellow, red and brown,
A shower sprinkles softly down
And the air is fragrant, crisp and cool,
And once again, I'm stuck in school.
Autumn Woods
by James S. Tippett
I like the woods
In autumn
When dry leaves hide the ground,
When the trees are bare
And the wind sweeps by
With a lonesome rushing sound.
I can rustle the leaves
In autumn
And I can make a bed
In the thick dry leaves
That have fallen
From the bare trees
Overhead.