First ever blog post and one year anniversary blog post
Another year, another mayapple.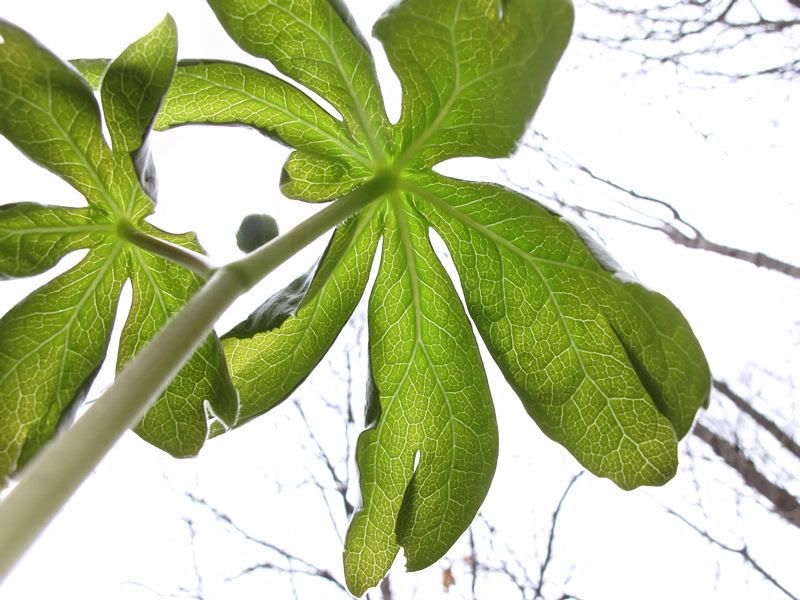 Taken April 15, 2011.
Click image to see larger version

Note: mayapples have a two-year life cycle. The first year they have a single umbrella-shaped leaf. The second year they produce a double leaf, a flower, and eventually the fruit that gives the plant its name.