Listening for Lunch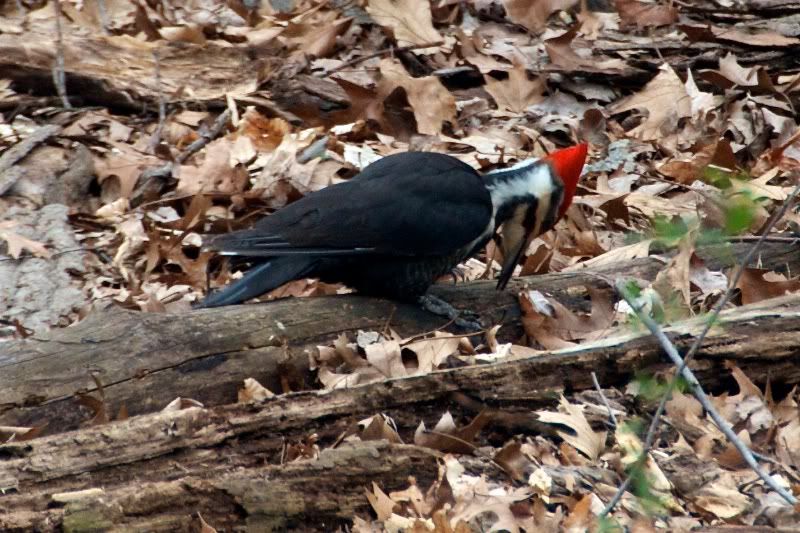 click for larger
Peckin'
By Shel Silverstein
The saddest thing I ever did see
Was a woodpecker peckin' at a plastic tree.
He looks at me, and "Friend," says he,
"Things ain't as sweet as they used to be."
Pileated Woodpecker
By: Maxwell Corydon Wheat, Jr
dressed for his coronation
in ebony cape,
ermine trim,
scarlet-crested crown.
But would royalty be caught
backing down a dead hickory?
The Woodpecker
by Emily Dickinson
His bill an auger is,
His head, a cap and frill.
He laboreth at every tree, --
A worm his utmost goal.