Downy Woodpeckers made these rings around the hickory tree to drink the sap.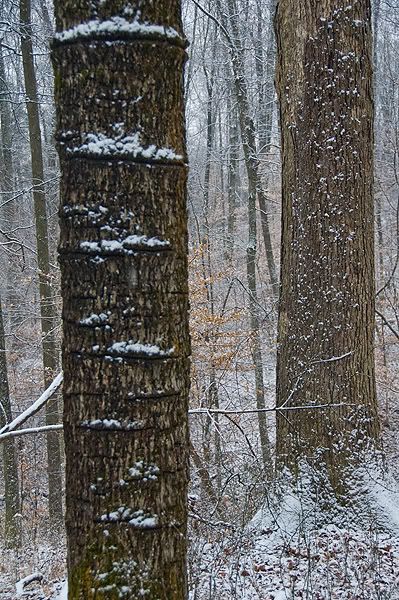 Click for larger
Winter Trees
by William Carlos Williams
All the complicated details
of the attiring and
the disattiring are completed!
A liquid moon
moves gently among
the long branches.
Thus having prepared their buds
against a sure winter
the wise trees
stand sleeping in the cold.